Cloud service for document scanning, data extraction and recognition
Document recognition and key data extraction in interactive mode for immediate returns

API REST in JSON format, simply integrated into your information system: website, portal, application, mobile, etc...

A unique library of over 130 documents that are pre-configured, permanently optimised and directly available

Unique assembly of OCR/ICR, AI and exclusive expert systems. Capture as a Service uses ITESOFT's intelligent technologies

Document recognition and key data extraction in interactive mode for immediate returns

API REST in JSON format, simply integrated into your information system: website, portal, application, mobile, etc...

A unique library of over 130 documents that are pre-configured, permanently optimised and directly available

Unique assembly of OCR/ICR, AI and exclusive expert systems. Capture as a Service uses ITESOFT's intelligent technologies
Exceptional Benefits
The best automatic document processing technologies and the easiest to use

Streamlined customer journey
Instant feedback on the validity of the documents submitted. Your customer is a participant in their procedure

Maximum productivity gain
Our robots automate the most tedious tasks to execute. You can focus on your business

Immediate
ROI
Integration into your systems in just a few minutes. Library of pre-configured documents ready to use

Faster business process
Immediate document recognition. The data is extracted, validated and made available to all business lines
A unique library of
pre-configured documents
Capture as a Service relies on a unique learning database of more than 130 ready-to-use documents. Our exclusive technologies deliver the best performances in document recognition.
No previous AI learning on your side
Continuous optimisation by our technical experts
Supervision of performances by ITESOFT
Database extendable with your own documents, learnt and configured by disruptive AI technologies
Official
NID
Cheque
Passport
Vehicle registration
Residence permit
Driving license

Civil status
Birth certificate
Marriage certificate
Death certificate

Residency
Gas
Electricity
Telephone
Water

Banking
Bank account number
Account statement

Income
Tax statement
Property tax
Housing tax
Payslip

Miscellaneous
Company registration
Technical inspection
….

Health
Sick note
Security certificate
Detailed account
Treatment form

instant identification of any document type



Information capture regardless of document quality

real-time validation of the consistency of data



data extracted and controlled sent to your IS (ERP, CRM...)
The advantages of Capture as a Service
Due to its cloud design, its combination of cutting-edge technologies and its continuous optimisation by ITESOFT experts, Capture as a Service is the most efficient plug & play service

disruptive performance
ITESOFT robots automate the processing of all types of documents as much as possible

All document types
Complete the pre-configured database with your own documents to meet all your needs

"Ready to go" API
No infrastructure. Structured data (JSON) easy to integrate in your applications

Immediate start-up
The only solution to offer you immediate performance as soon as the service is activated

Multi-mode
Select 'fast' or 'accurate' processing for different uses

Continuous optimisation
Our experts are permanently improving performances and adding documents to the pre-configured database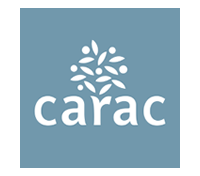 "With ITESOFT, you don't start from scratch, the documents and controls are natively integrated into the offer".
Myriam Souveton, Marketing & Digital Manager, Carac
Obtaining qualified data
To integrate your documents directly into your business applications, you not only have to extract data, but also understand its meaning – for example, the significance of the different dates on an invoice.
Unlike many solutions, Capture as a Service does not merely come with simple OCR and text recognition. We 'tag' each item of data extracted so that we can associate a business meaning with it.
Advanced information capture: the cornerstone of process digitalisation
Data is the fuel for digital initiatives. Although everyone agrees, having valid, exhaustive and reliable data available in real time...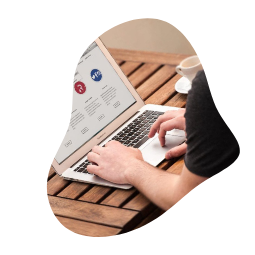 ITESOFT enriched its process automation with Universign electronic signature
This partnership forms part of the ITESOFT strategy for permanently delivering the most efficient and secure solutions and technologies for...